Principal's
Desk
On behalf of the Rayat Shikshan Sanstha's, Annasaheb Awate Arts, Commerce & Hutatma Babu Genu Science College Manchar, Pune teaching and non-teaching staff of the college, I welcome you onboard. Our college is a monumental institution started on June 20, 1966, in memory of a veteran educationist and social activist Annasaheb Awate of this region who had devoted all his life to the development of Ambegaon tehsil in Pune district with the hurricane efforts of hundreds and thousands of activists. The memorial contributions of honorable Annasaheb Awate have been brought into reality and his dream has come true in the form of this educational institution.
College is reaccredited by NAAC with "A" grade and a CGPA of 3.09. The vision of our institute is "Education for masses is principal instrument and the tool for eradication of all-pervasive social evils and desirable effective social change. Education through self-help is a significant and chief drive of social change to achieve different tasks of nation building by establishing social equality and social justice".
The college has become a place of an educational center in Ambegaon, Junnar, and Khed tehsils. Located on a beautiful natural campus, this college has been imparting education through different faculties consistently. The college is surrounded by green and beautiful landscapes that will make your stay pleasant and comfortable.
On the academic front, we have provided the best quality classrooms, laboratories, and library facilities. We have taken utmost care while recruiting the faculty and staff. The College organizes co-curricular activities such as Avishkar Research Competition, Poster presentations, and Extracurricular activities through various activity groups such as Youth Festival, NCC, NSS, Competitive Examination Guidance Centre, Nature Club, etc. The campus boasts a well-furnished hostel, sports ground, gymkhana, guest-house for visitors, large auditorium, canteen, and first-aid. The discipline and time-bound lifestyle are emphasized on campus. We have provided 24-hour internet access for an enjoyable learning experience.
The college offers three-year integrated programs in B.A., B.Com., and B.Sc. in conventional subjects. We have started B.C.A. & B.Sc. (Bio-Technology). We also run P.G. programs in M.Sc. (Organic Chemistry, Analytical Chemistry, Botany, Physics) M.A. (English, Marathi, Economics), B.Voc., and M.Com.(Advanced Accounting and Taxation, Advanced Cost Accounting and Cost System) is another distinguishing feature of the college. During the courses of your Undergraduate and postgraduate degree program, it will be our sincere endeavor to ensure that your overall personality undergoes positive transformation through special guest lectures on varied subjects by eminent personalities, visits to industries in the vicinity, movie screening, and regular interaction with the Principal and faculty of the college. College is also having recognized research Centre for Botany, Chemistry, Commerce and Economics. I am happy to note that the management of the college has a clear and proper vision and is constantly equipping the college to attain its vision and mission of the college.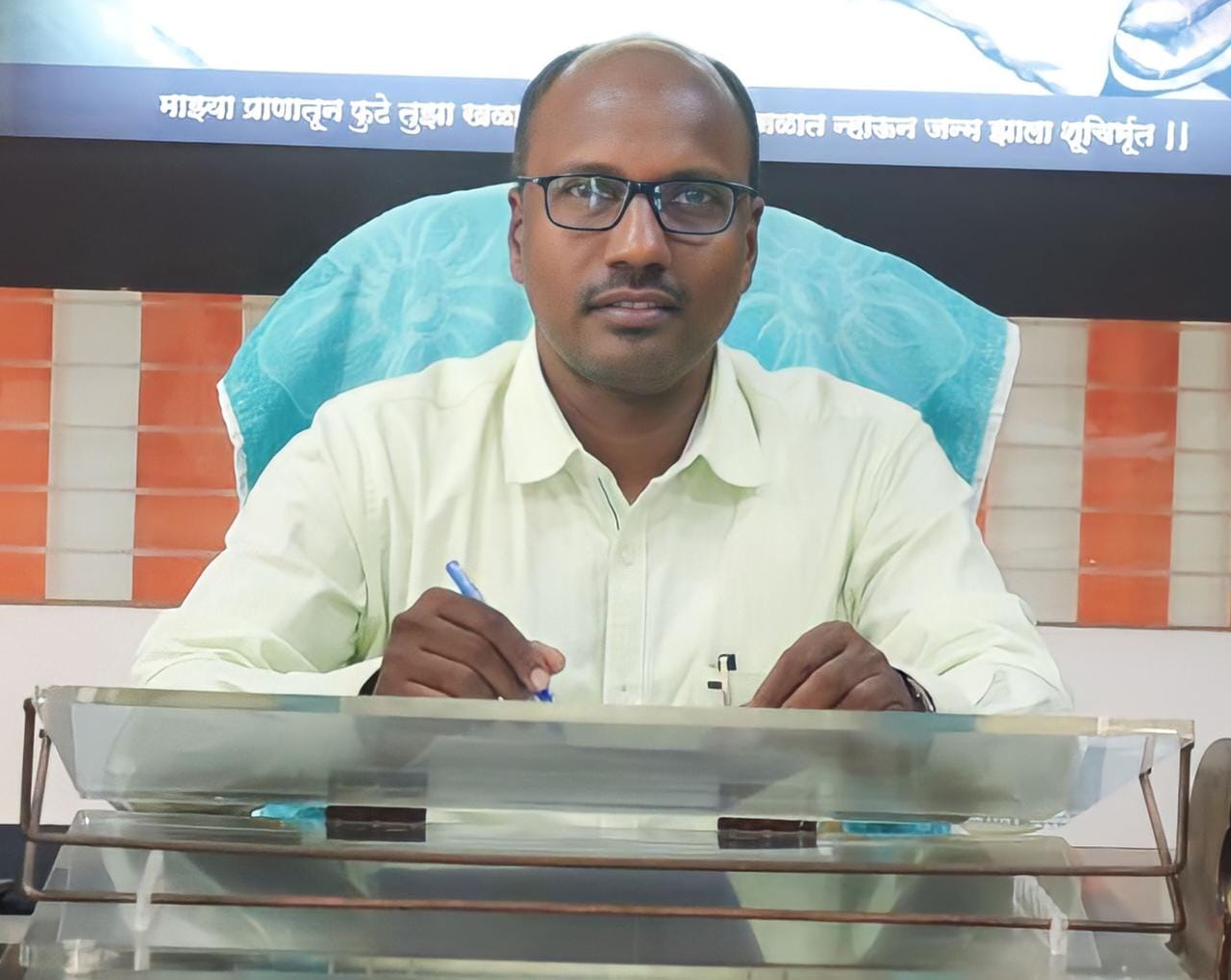 Prof. Dr. B. P. Gardi
In-charge Principal