Principal's
Desk
Annasaheb Awate College is a monumental institution started on June 20, 1966 in memory of a veteran educationist and social activist Annasaheb Awate of this region who had devoted all his life in the development of Ambegaon tehsil in Pune district with the hurricane efforts of hundreds and thousands of activists. The memorial contributions of honourable Annasaheb Awate have been brought into realities and his dream has come true in the form of this educational institution.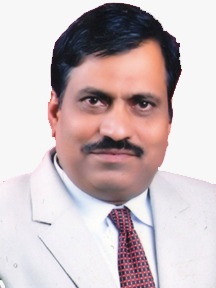 The college has become a place of educational centre in Ambegaon, Junnar and Khed tehsils. Located in the beautiful natural campus, this college has been imparting education through different faculties consistently.
The college offers three year integrated programmes in B.A., B.Com., B.Sc. in conventional subjects. Recently, we have started B.C.A. & B.Sc(Bio-Technology).We also run P.G. programmes in M.Sc. (Organic Chemistry), M.A.(English), M.A.(Marathi), M.A.(Economics), B.Voc. and M.Com. is another distinguished feature of the college.