Dr. Karmaveer Bhaurao Patil
Karmaveer founded Rayat Shikshan Sanstha, Satara. He opened a boarding house at Kale in Karad tehsil of Satara district in 1919. It was an informal beginning of the Sanstha. He was a great social reformer. He was a pragmatic philosopher, humanitarian and above all a champion of the masses. He started his mass education movement in 1920. He breathed his last on 9th May 1959 at Sasoon Hospital, Pune.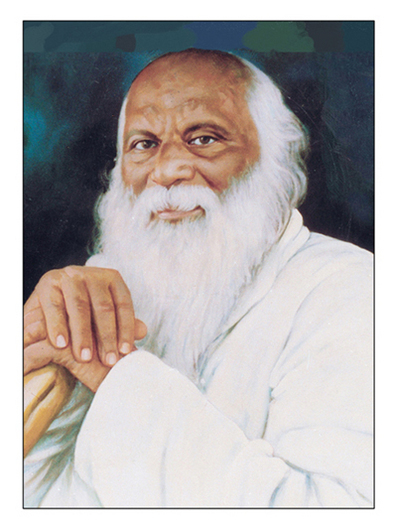 ---
Hon. Annasaheb Awate
He was born in a family of a farmer on January 28, 1909 at Mahalunge Padwal. He was the president of Pune District Local Board in 1940. He took active part in 'Quit India' Movement as a freedom fighter. He formed Pune Zilla Shikshan Mandal and started 400 voluntary schools. He also extended his heartfelt co-operation to Karmaveer Bhaurao Patil. He was elected twice as MLA in 1952 and 1962 general elections. It was his long cherished desire to start a college at Manchar.

---
Hon. Babu Genu Said
He hailed from Mahalunge Padwal. He laid his life for Swadeshi Movement during freedom struggle. As a part of a boycott movement at Bombay, he attempted to stop a truck loaded with foreign clothes. The truck ran over him. Thus he died a martyr. The science wing of the College was named after him in his memory.